Young @ Heart
March 7, 2016 in Past Events
Pacific Center's Board of Directors invites you to Young @ Heart at Assemble Restaurant in the Marina Bay District of Richmond, CA.
Spend Sunday afternoon enjoying a fabulous tasting menu, delicious wine donated by Hafner Vineyards, entertainment and spectacular views of the East Bay Hills and San Francisco.
Assemble Restaurant
Sunday, April 24
4:30 – 7:30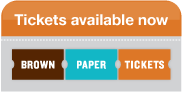 Buy tickets for Young @ Heart
All proceeds will go directly to Pacific Center's after-school youth program, L.O.U.D.