A Short History of Pride
In this month of June, let's do something really shocking and unexpected and talk about Pride! Here's a quick run down of Pride's genesis and its evolution throughout the years, from a set of commemorative marches to a month-long celebration of queer identities.
1970: After Stonewall, the First "Prides"
On the night of Friday, June 27th 1969 to Saturday 28th, police raided the Stonewall Inn, which was operating without a liquor license. It was then illegal for establishments that catered to gay people to serve alcohol, a rule that proves that laws that discriminate against queer people are not only unfair, they're also often pretty ridiculous.
The Stonewall Inn was run by a crime family that paid off police to look the other way while they broke the law, but that night the authorities decided to crack down on the establishment -or, more precisely, on its patrons- anyway. Things did not go as planned though and what was supposed to be a massive arrest of dangerous criminals (like women wearing less than three pieces of feminine clothing) turned into the most consequential series of queer riots America had ever seen (the less known Cooper's Donuts Riots and  Compton Cafeteria Riots  took place respectively in 1959 in LA and in 1966 in  San Francisco).
The following year saw the first gay "prides" (they weren't called that yet).  The events, which took place in L.A., San Francisco, Chicago and New York were meant as a commemoration of the Stonewall Riots.  The largest march, which logically took place in New York, was named the Christopher Street Liberation Day after the street the Stonewall Inn is located on. L.A.'s event was the only one to be sanctioned as a parade by local authorities which allows the city to call itself the birthplace of the first ever Gay Pride "parade."
What all those event had in common though, is that they were intended as a break from the "silent vigils and polite pickets" that the queer community had favored in the past.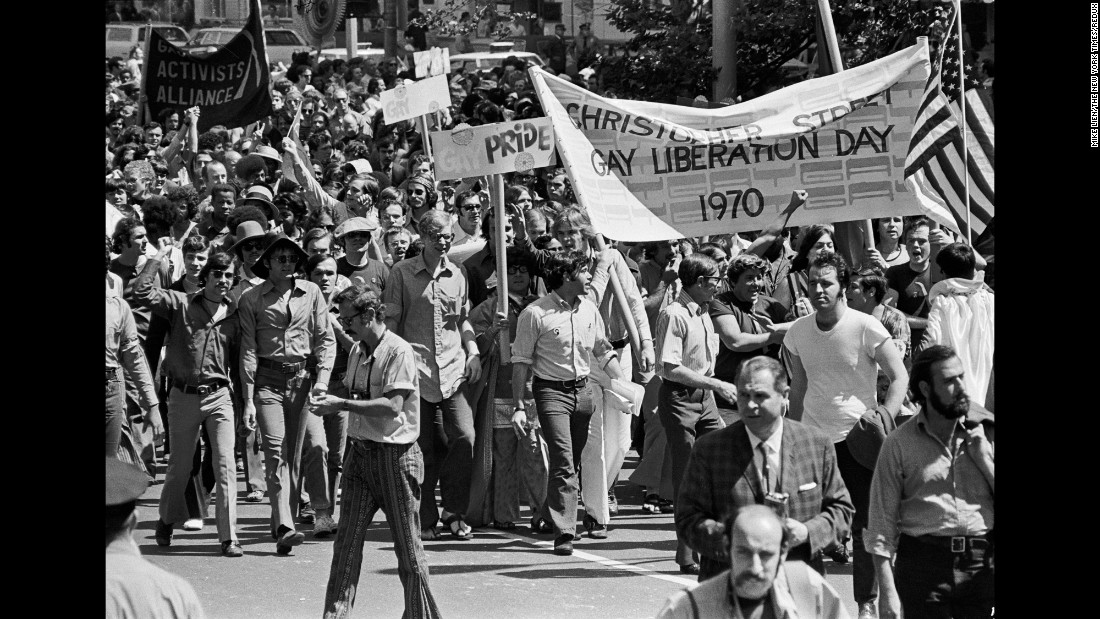 A Surprising Turnout
Reminiscing 1970's Christopher Street Liberation Day, gay activist Fred Sargeant said that, at that time, queer people, who had stayed in the shadows and were scared of making their voices heard "had no idea how [the march ] would turn out."  But when he climbed onto a light pole to look at the march unfurling, he was stunned to discover that it "stretched out as far as [he] could see." He and his fellow activists had no idea their event would have such a wide appeal.
A couple of decades later, the event had taken a new amplitude. At this point, I would like to insert a testimony by someone who attended New York's Pride in 1990, decades after Sargeant and others discovered that they were far from being the only ones who were ready to chant "Say it clear, say it loud. Gay is good, gay is proud." on the streets of NYC.
This testimony was written by Jason Baumann for the Huffington Post.
"Somehow, I navigated my way to the south end of Central Park and was stunned by the size of the thing. Were there really these many gay and lesbian and transgender people in NYC? And if so, how many in the whole world? Every imaginable perspective was represented: 'Allied Buddhists for Gay Rights' to 'Gay Men of African Descent,' 'Gay and Lesbian Independent Democrats' to 'Sirens Motorcycle Club,' 'Lesbian & Gay Big Apple Corps Marching Band' to 'ACT UP New York.' It inspired me that the gay life I was embarking on could be whatever I chose to make of it. I didn't realize that the march wasn't much older than I was. It inspired me that the gay life I was embarking on could be whatever I chose to make of it."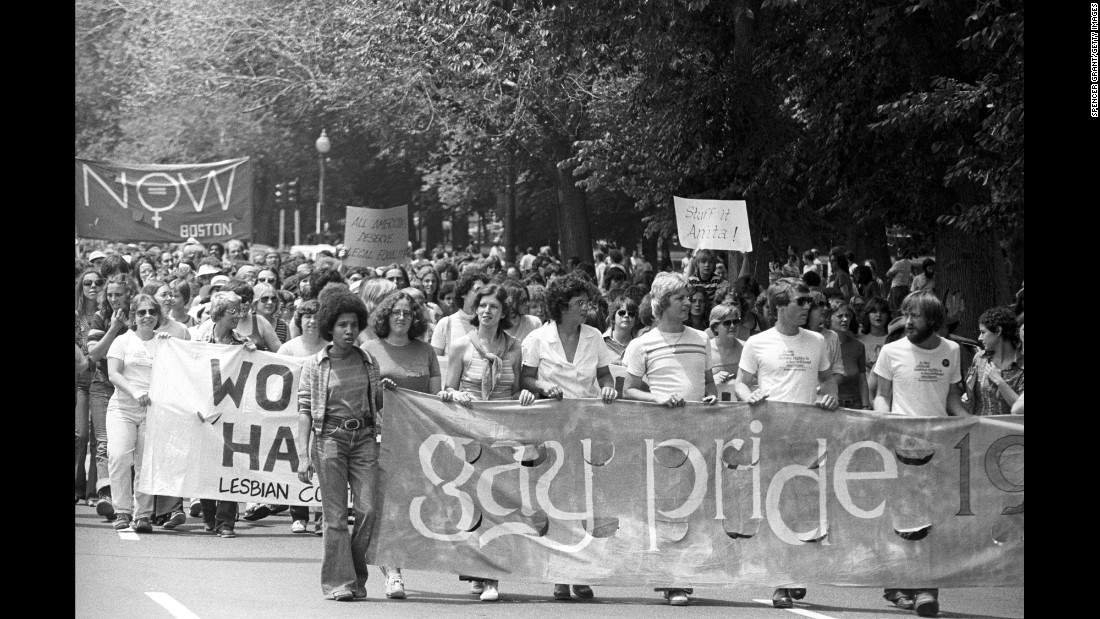 Calling it Pride
Why "Pride"?
According to some, it comes from the name of a short-lived (1966-1968) California-based gay rights group called Personal Rights in Defense and Education (PRIDE).
Others say that when NYC activist were planning their march, one member of the committee, L. Craig Schoonmaker suggested to use the term "gay pride" instead of "gay power" because he thought gay people had little power but at least they could have pride.
Another explanation in that the use of the word "pride" is the result of the combined effort of several activists including Schoonmaker, but also two women: Brenda Howard (who was later nicknamed the "Mother of Pride") and Sylvia Rivera who were, respectively, bisexual and trans. Rivera played a huge part in opening the movement to transgender and gender-nonconforming people who had sometimes been shunned by gay activists who worried about appearing too disreputable for the general population to listen to their plea for equality.
In San Francisco, the term "pride" was adopted surprisingly late. It has been part of the official name of the event only since 1995 when the International Lesbian & Gay Freedom Day Parade (1981-1994) became the San Francisco Lesbian, Gay, Bisexual, Transgender Pride Parade and Celebration.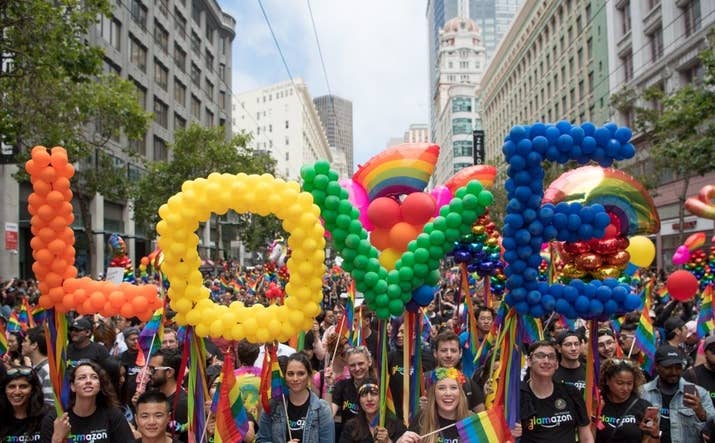 Constantly Growing, Constantly Changing
At first, pride events were limited to a few large US cities (NYC, San Francisco, LA, Chicago…), but they rapidly expanded to other cities in the U.S., so much so that "By the 1980s, most major cities in the U.S. held a pride parade."
And, not only did it become a big national celebration, it is an international one.
In fact, the largest Pride parade in the world does not take place in the U.S., but in São Paulo, Brazil, which is significant considering the sustained level of discrimination and violence queer people experience in the country.
And, although some countries are more reluctant than others when it comes to letting queer people celebrate their identity publicly, there are now Prides on every continent save for Antarctica (I think? Has anyone here heard of some kind of Pride celebration in Antarctica? There was after all, a Women's March there.). This year, there will be, among others, a Pride parade in Istanbul, Turkey, in Bali, Indonesia, in Bogota, Colombia, in Cape Town, South Africa, in Shanghai, China and in my hometown of Toulouse, France.
But geography is only one dimension of Pride's expansion. As the LGBTQ community grows to include more identities, more pride events are created in order to address intersectionality and allow some minorities to express themselves more fully.
For instance, the 1990s saw more and more Black Pride parades pop-up in conjunction with other Pride month events while the Washington, D.C. based Latino GLBT History Project organizes LATINX pride events.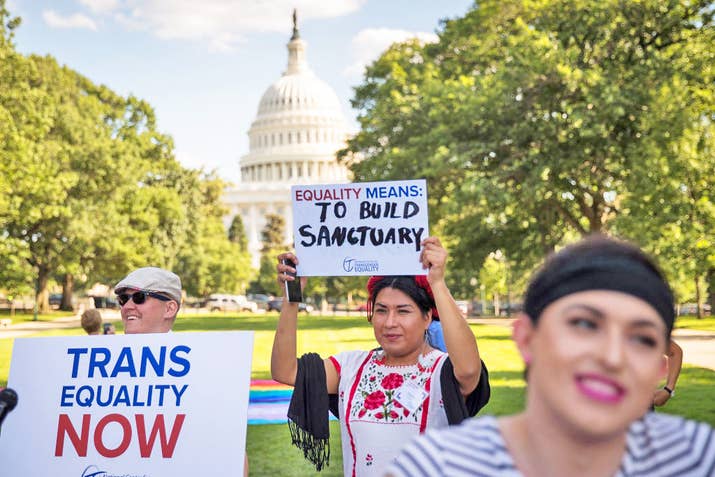 A Whole Month
Over the years, Pride stopped being limited to a once-a-year march or parade to become synonymous with a month-long series of events celebrating queer identities and culture. Visit the website of any major community center or cultural organization during the month of June and you're likely to find a list of Pride-related events.
June was officially declared Pride Month in 1999 by President Bill Clinton. It is quite a late recognition (almost 30 years), but it makes sense considering that Clinton was the first progressive president who could have made a move to acknowledge Pride since Carter. Sadly, George W. Bush kept in line with his conservative predecessors and ignored Pride Month. However, his successor and maybe the most LGBTQ friendly president to this date picked up where Clinton left off and also widened the language of Pride Month to acknowledge the struggles of bisexual and transexual people.
President Donald Trump, on the other hand, has already failed twice to acknowledge Pride Month. But I mean…. ¯\_(ツ)_/¯
Official recognition or not, what matters is that, every year, the queer community seizes this opportunity to unite and celebrate through a variety of events that go from educational to silly,  solemn to celebratory and serious to joyfull. As Marissa Higgins wrote on Bustle.com: "For many of us, "Pride Month" means celebrating and accepting who we are and living freely and openly."
An official decree can help people to live "more freely and openly," but if queer people have to do without such a decree, they will.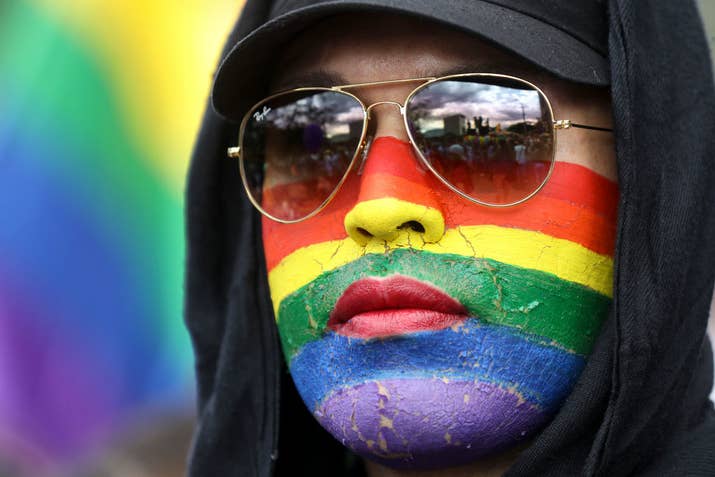 Moving Forward
The history of Pride can appear like a success story: a militant event spread and took the form of a multifaceted celebration of queer identities whilst acceptance of queerness has grown. However, social progress, no matter how powerful the forces that drive it, always comes with new hurdles to overcome.
We saw that activists have worked to move Pride towards intersectionality. Still, some groups can feel relegated to the margins of the movement when they identity is not completely acknowledged. For instance, Pride events sometimes fail to embrace trans people even though trans activists have helped establish Pride in the first place.
Another major issue looming over Pride events is its own commercialization. How can you keep your mind on the societal issues that need to be overcome when giant corporations hijack your event and drain its original militant message from it by claiming all the attention for themselves ?